What is background removal from the image?
Background removal is a popular service among all graphic design services nowadays. It is used to remove background from the image and to add a white or transparent background to it. So many times, it has happened that we took a photo but the background looked unsuitable to that. Does it happen to you? the photo might overall be ok except for its background, so the one thing you can do with that is to cut out the background of it. The trend of removing background from a picture is from years ago. But it is now so popular that every online retailer, photographer, and normal people need it to make their image visually appealing. So, what is the process, and how do experts do that? let's drive into the deep of background removing and see how the magic wand do the job,
How to remove the background from the picture?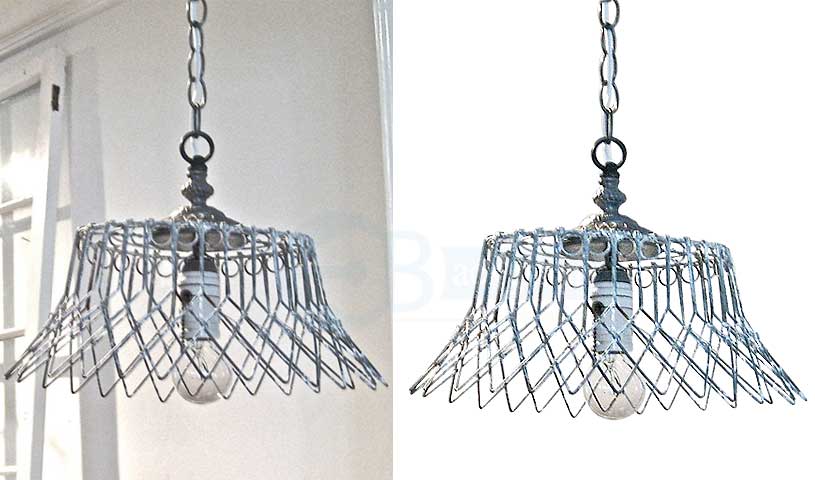 The background removing process is done by some Photoshop techniques like clipping path and image masking or deep etching. Photoshop is essential software for making any type of photo editing and it has exclusive features and tools to make things change in a touch. With Photoshop, you will be able to remove any of your picture backgrounds quickly. All you just need to do is to learn the basic skills of Photoshop background eraser tool, quick selection tool, magic wand tool, etc. Here I am describing the technique of clipping path and image masking for a better understanding of this topic.
How to remove background with clipping path?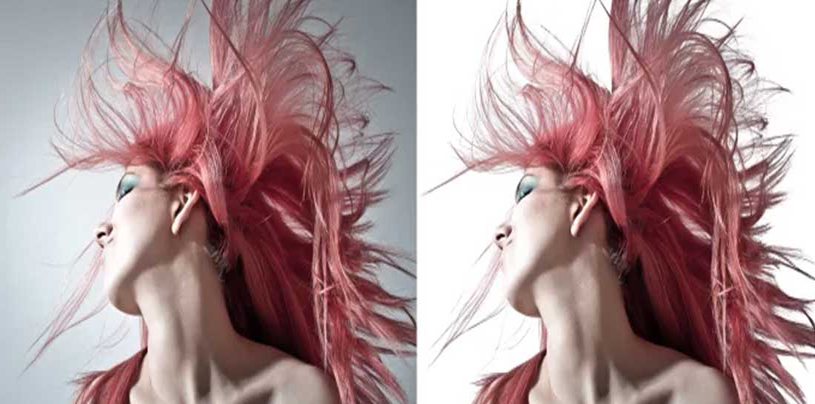 A clipping path is a technique of removing background from the picture by creating a vector path or shape into it. it is used to cut out the subject of a 2D image with the photoshop pen tool. Clipping path is essential from changing pictures' backgrounds to changing the color of the photo retouching, and other photo editing techniques. It is specially used for online product businesses to make them attractive and eye-catching for the consumers. There is a complexity level on the clipping path service that is based on the quality of the image. Some images include huge transparency, closed paths, and also numerous outlining paths into them. So, removing the background with the clipping path technique is also a matter of consideration when you are going to do that,
Background removal using basic clipping path technique
It is known as the basic fundamental method of background removal. In this process, experts are used to outlining an image with the Photoshop pen tool to remove the background of it and simply add a white background into it. images that have a few numbers of curves and anchor points like mobile, ball, plate, egg, etc. are included in this type of clipping path technique.
Background removal using compound clipping path technique
When the photo editors remove a couple of objects from the background of any image which has frequent curves into it, they are called a compound clipping path. In another word, it is made up of two or more sub-paths used to mask each other. To create a compound clipping path in any of the images, you should select the ellipse tool> then select path icon from the options bar and the exclude overlapping path areas icon> create a cross with guides> press Alt + Shift and draw an inner circle> press Alt + Shift to draw an outer circle> choose clipping path from the path palette menu and select the path you named. It will end up with a compound clipping path when you draw the path, but you have to keep an eye on the excluded overlapping path areas option.
Background removal using complex clipping path technique
A complex clipping path technique is needed when the image includes many complex shapes established besides many compound shapes. If the images that you are going to remove the background have more than ten embedded transparency, more than ten closed paths and numerous outlining paths are regarding this process. It is a very hard and time-consuming process that everyone isn't able to do and it costs very high also.
Why is background removal service needed?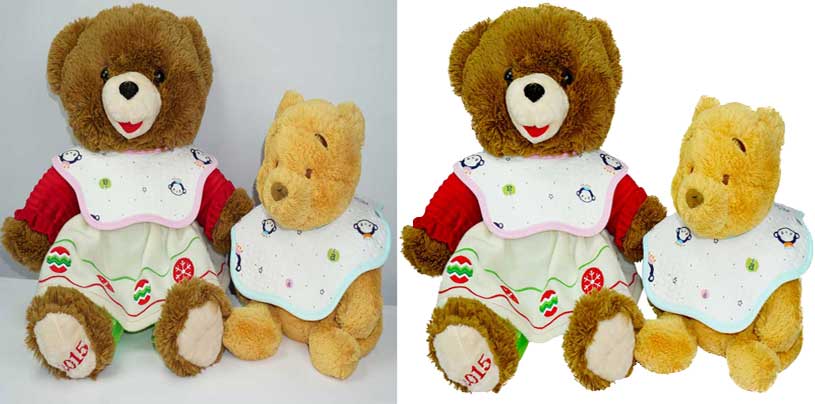 The importance of background removal from pictures can't be ended by saying. It has huge usage and possibilities that can't be described in a few sentences. People are now using pictures and images more than text or typography. The experiment says that the human brain can understand 25% of what it read and 75% of what it sees. If we look around us, then we would realize how things are changing with visually appealing content like images, animations, videos, and illustrations. From magazine cover to online business, image is a necessary thing to include. In every section where to work with images, you must have to edit them before using them. Photo editing has become a part and parcel of our day-to-day life. Even a single image that we are going to publish on our social media profile, we used to edit it before upload. Whatever type of photo is, if it includes an unsuitable background, it must need to be removed. Sometimes the picture that is clicked for an important purpose might include an uncomfortable background. At that time, you must use a background removing service if you want to use the image for your purpose and make the photo look comfortable and attractive. This is why background removing is so important nowadays.

Digital Content Creation & Marketing Services Provider
How to make the background blurry in photoshop?
To make your picture background blur in photoshop, you have to go file> open and select the photo that you want to make the background blur. After opening the image in the photoshop screen, you need to go to filter> blur gallery and select iris blur from that. while blurring the rest of the photo, you need to use iris blur to define a focal point in the image. with adobe photoshop, you can adjust the blur area, blur transition, and also the amount of the blur. Just do research some moments with it and you will get a picture that you wanted.
How to change the background color of a picture?
To change the background color of any of your pictures, you have to use photoshop or other photo editing software as most of them offer the background-color change option. As a recommendation, you can simply go with adobe photoshop it is the best in my opinion. In photoshop, you will get the tool named selection tool, you have to select your background with the selection tool and then set the background color as your preference. Use the color selection thumbnail from below of the left side of the selection tool while choosing a color for your background. So, it is sure that background removing service is so important for various reasons and it would need anyone. But it is most needed to the large photography industry, online business retailers, model photographers, catalog design, magazine design, fashion design, etc.
If you are one of them and looking for a service to remove your bulk image background, then you have to find the best background remove service agency that can do the job professionally. Although there are too many service providers available with their website online, be clever to choose the best one among them. You should check their portfolio before taking the service, if it will make them happy, then choose them for your task holder.