Motion Graphic Design Service
Motion graphic design service assist in making some lucrative, stylish and enjoyable user interfaces. Mostly, animation is used in motion graphics to explain any story. Also, the storytelling process becomes smoother for the elucidate visuals. And finally, you get a huge amount of audience engagement for your business or brand.
What happens when you use motion graphics for a content? The content becomes lively. The audiences can see animation and get an in-depth message of your brand, product or service through 2D, 3D motion and animation. Moreover, this motion design service is capable of enchanting audiences with its superior quality of visuals.
What's more, motion graphics reduce the load of making video contents. If you want to use your content beyond your country borders, you need to use the language of that particular country. Motion graphics can help you generate the video using several languages. It is possible to alter the voice and texts of your advertisement with a lower cost.
To make motion graphics, we combine the existing elements. In fact, we upgrade the static content into a digital one. The application of advanced graphic design elements make the boring contexts look livelier. And we are able to do that smoothly for our clients.
So, no matter if you are a startup, non-profit, conglomerate, corporate or simply an online seller, you can avail our motion design offerings. We will deliver the best visuals for our audiences at a reasonable cost. Contact us for details.
What Are Motion Graphics And Animations Used For?
Actually, the usage of motion graphics and animations can't finish by saying. They are now rapidly spreading and are used for both online and offline purposes to make complex issues simple and easily accessible to the people. Motion graphics and animations have the power to tell a specific story relating to video content. That means, when someone is set to any of them, he clearly visualizes what it wants to tell. Because of the ability, motion graphics and animations are getting more important than traditional 2D images. Here is a little try to make you understand what motion graphics and animation are used for.
Visual Communication
Visual communication approach as main behind creating motion graphic design or animations no matter what the purpose is. Images, videos, and even vector line arts are similar in the aspect as they create to communicate with the audience visually. The modern world is running with visual elements. By using them, we are making things easier to show and present seamlessly. Visual communication is what we can't ignore in our day to day life. Social media, for instance, we spend an average of 1-2 hours a day using social media. how things would be if there is no images or GIFs? that would be so boring without any hesitation. Visual communications can be done in so many ways, image, abstract shape, vector and illustration, animation, motion graphics.
These are making it possible to illustrate what we want to demonstrate in a visual component. This is why visual communication is at the top of the priority list of any presentation for those who want to create and for whom it is being created.
Get Started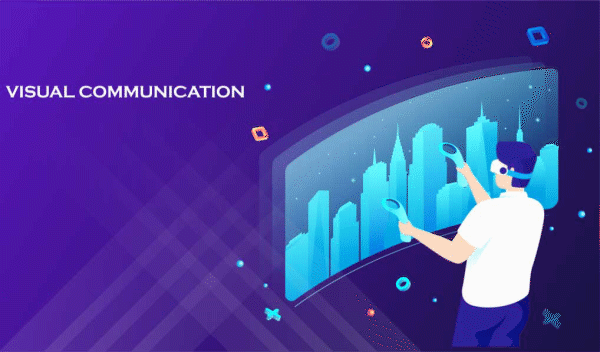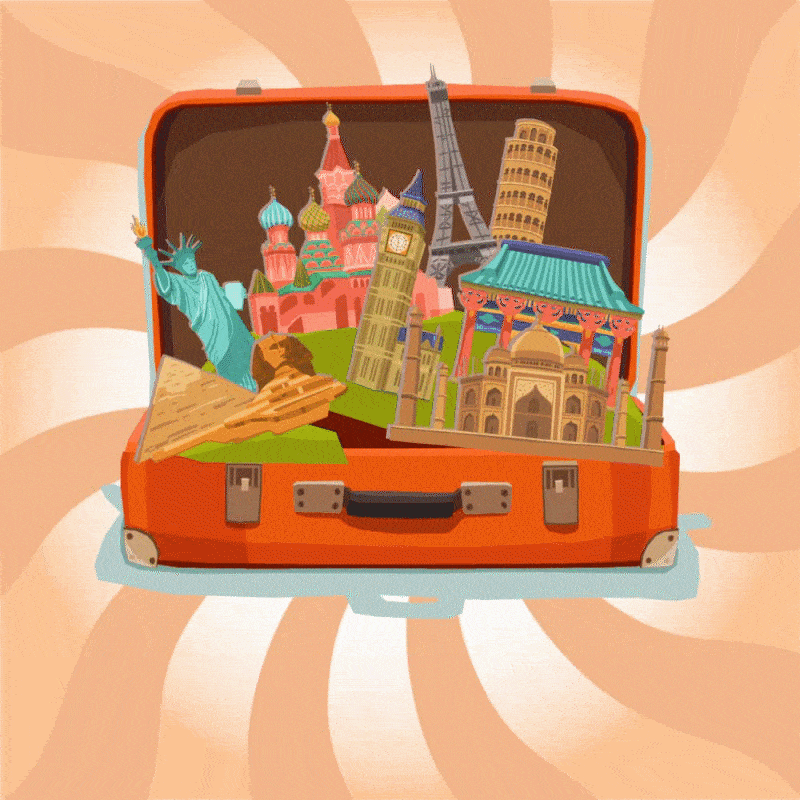 To Simplify Complex Things
Motion and graphics aren't a recent compilation in the history of multimedia. If you dig into deep, you can see the first digital photo was taken all the way back in 1957 where the first animation was made in 1908. Here you may get surprised, how it was possible at that time to create animation? Well as you aren't involved with the animation industry, you might not get the history and revolution of it. but it is true that the creation of animation started long before cinematography has come into the scene. Whatever, we always intend to play it by ear, showing things in a unique way that no one uses or composes before. As images are sometimes restricted in the figure and we can't end a topic in a single image. Moreover, using multiple images is not always possible unless it's not a presentation on the big screen. No biggie, motion graphics and animation are way completely different from 2D images. As you have chances to show particular things with both motion and graphics, you can present 10 pages of words within a 1-minute animation.
Think about infographic as an example, infographic makes the job easier for us to compile plenty of data in a fresh and comfortable way. but what if you design an infographic with motion graphics or animation? It will be the most commendable infographic design in the presentation you used that to present without a second thought.
Get Started
Storytelling
The art of storytelling has been changed due to the extensive use of motion graphics and animation. Through them, storytelling is not just a matter of hearing stories in audio format or reading from books. Rather we are able to recognize how the story is going on over time through animation. As previously said, animation helps to present things in a simple way that everyone can easily get. At present, we can see the internet is filled with video content. Videos are getting priority in every online activity from making your Instagram or Facebook day to product reviews for online marketing. Animation has unveiled a new trend in the world of videography. Animations are interesting, quick, and effective to put the right message on the visitor's mind. For instance, suppose you have an industry of organic food manufacturing. Recently you have got an idea of making a video of your factory inside to ensure customers that they are getting exactly what you promise to provide the- organic food. But instead of making a video of the process, you are thinking of keeping it animatedly. That's the right thing you can make come true. The animation will not only present the idea innovatively but also it will create a long-lasting impact on your audience's mind.
Get Started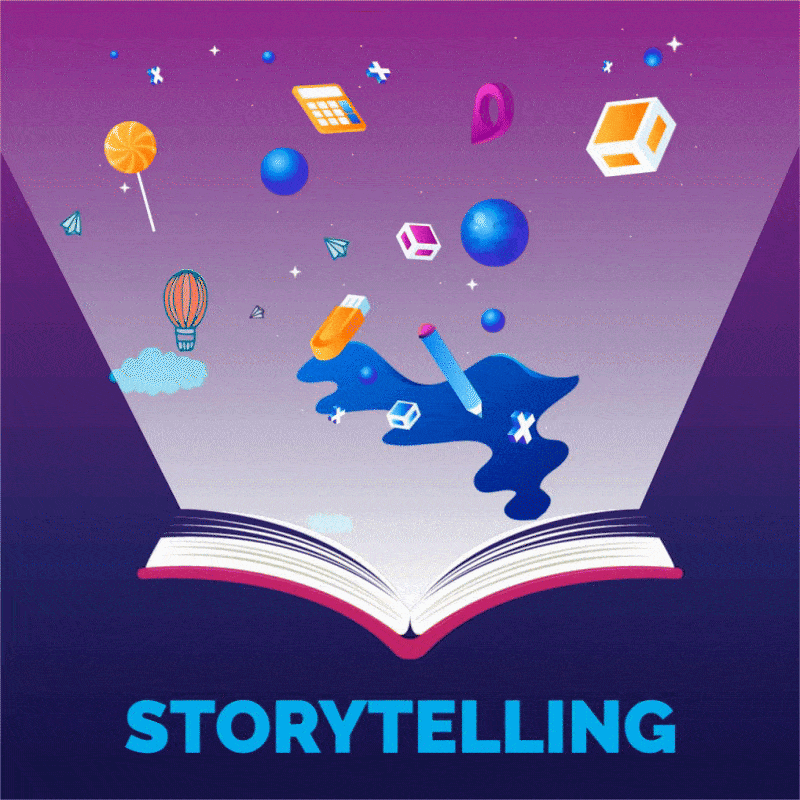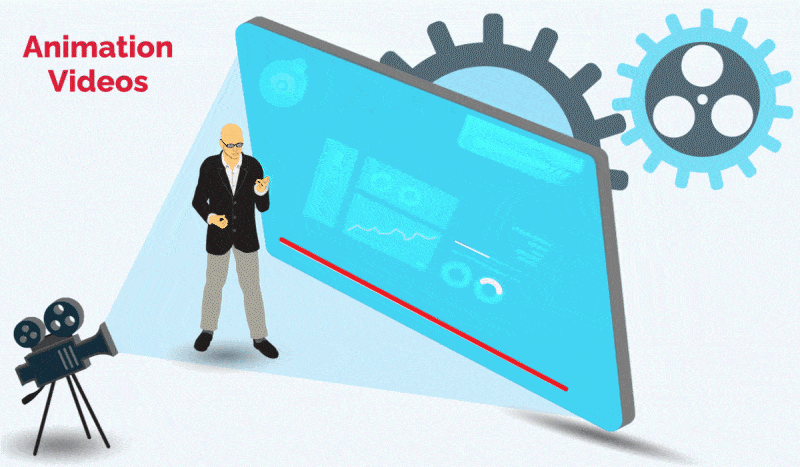 Short Animation
Short animations are lucrative, very short in length but so powerful at the imagery and contents it includes. Short animations are also called micro animations. Short animation lasts ranging from 10 seconds to 40 minutes depending on the concept. Because of its powerful approach, short animations are on the top of the online marketer's demand. Therefore, there are particularly built up short animation industries and they are so creative and progressive in what they do. However, the perfect application of short animation that we can see rapidly in 2D/3D logo animation. A well designed logo has been used as a visual brand ambassador for decades and at present, we can't imagine a brand without a logo. In the competitive field of marketing, it is now important to have a distinct logo which can make a company stand out from the crowd. Therefore, making a logo with motion is certainly a good idea to implant your brand name into the visitor's mind.
Get Started
Video Intro
Video industry is now overflowing with what we have discussed previously. Videos are a one-step solution to emphasize matters on visual communication either you want to share it broadly or briefly. And the fact behind the sudden popularity of video content in content marketing is, video drives 150% more organic traffic than SERPs. As a consequence, we have now platforms where we could share only video content and it can be whatever we would like to share. Making a video is often taken as people's profession and a way of compensation as there are so many sectors to start with as a full-time video maker in YouTube and to create a huge fan base as well.
So, the idea of creating an online video may seem an easy task to you but there are so many things to be managed in the video and intro is one of them. into is the beginning of the video, it can be the identification of the channel or a glimpse of the full video. Whatever it is, you should take care of the video intro in each video content you are going to share online.
Get Started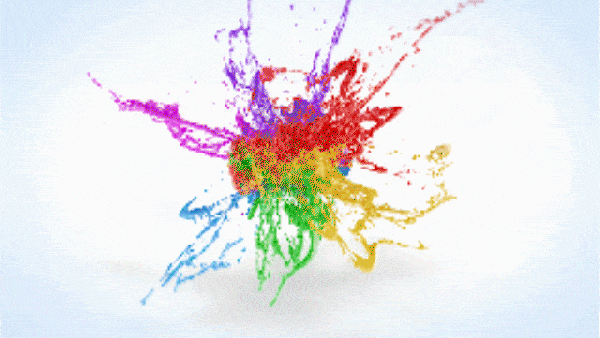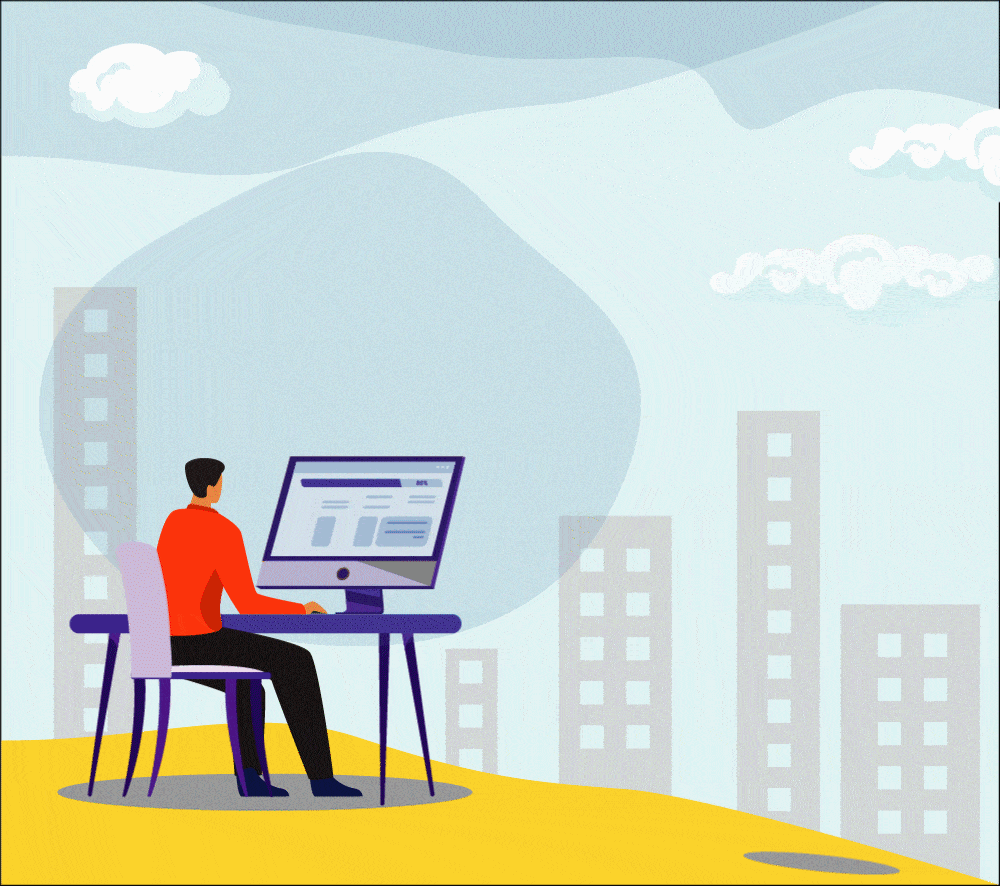 Advertising And Marketing
Motion graphics and animations are highly demandable in the advertising and marketing sector. When you think of creating ads for your brand or product, you need to find the best way to make your ads easily captivating and memorable. Although there are both online and offline marketing and advertising strategies that are experimented with by experts and you can go through any of them. But online is preferring the most effective way at present to spread product and brand identity widely because more than 3 billion people remain active online every day. So, you have high chance to show professionalism to attract people's attention to your brand by online marketing and advertising. When marketing and advertising online, you have to use contents like images, videos, and animation to make the ads more powerful on their way. In this regard, making animated ads and marketing content with motion graphics is way too effective and strategic than other content marketing strategies.
Get Started