Clipping Path Service USA
Hey peeps, you are present in one of the best clipping path services providing a company that is not only available in the USA but also, provides service in the whole world. Most of our client communities are formed in the USA, and we are competing here to build a strong place with almost all types of graphic design and photo editing services. If you are looking for background removing service as well as clipping path service USA for any of your purposes, then you are in the right place. Here you get all about the clipping path that would need to know whether you are an old or new one in this sector.
What Is A Clipping Path?
A clipping path is a photo editing process that is used to remove the subject of an image from its background. The process is done by most photo editing software like photoshop. You can simply add a different background into the picture that suits it most. Experts are doing this with various kinds of photoshop tools but the most used tool is the photoshop pen tool. The clipping path is also known as a deep etch. With the clipping path technique, you can remove any unwanted objects from your images, simply change any part of your image, change the color, etc. so it is a very useful photo editing technique. Sometimes it happened that you took pictures of yourself or other objects. The picture is almost ok with its expression but something was wrong with its background.
Did you ever face such an issue? If yes, then what did you do with that image? Did you delete that and recapture another one? Though there isn't any limitation for capturing images with your camera, the expression is a thing that is not always earned in the same way. That's why the clipping path is the best solution for this type of issue. It simply allows you to remove your unwanted background from the picture and also add transparent background to it. isn't it helpful?
Clipping Path Providing Category
As we have years of experience in the clipping path sector, we divided our service into some categories that you need to check if you have a bulk photo to give an order to us. The clipping path service category depends on the complexity of your image. Read the instruction given below and make sure which one would need for your images.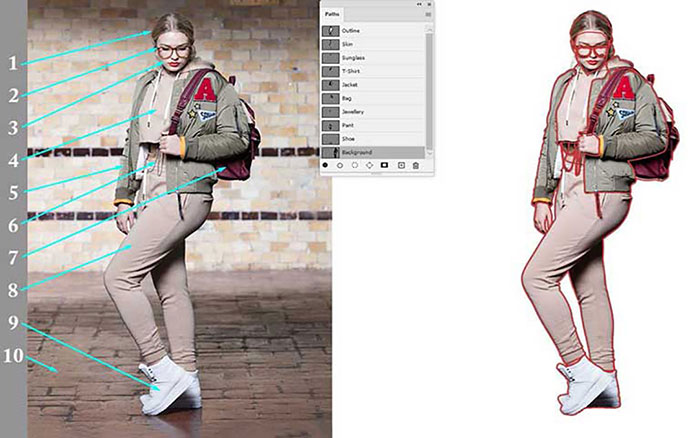 For simple images that only need to cut out the background and also should add a white background to them, we provide a simple clipping path service for those images. It is just a simple process of outlining your images with a photoshop pen tool with such an expert hand. Our simple clipping path service starts with a minimal rate of 0.20 USD.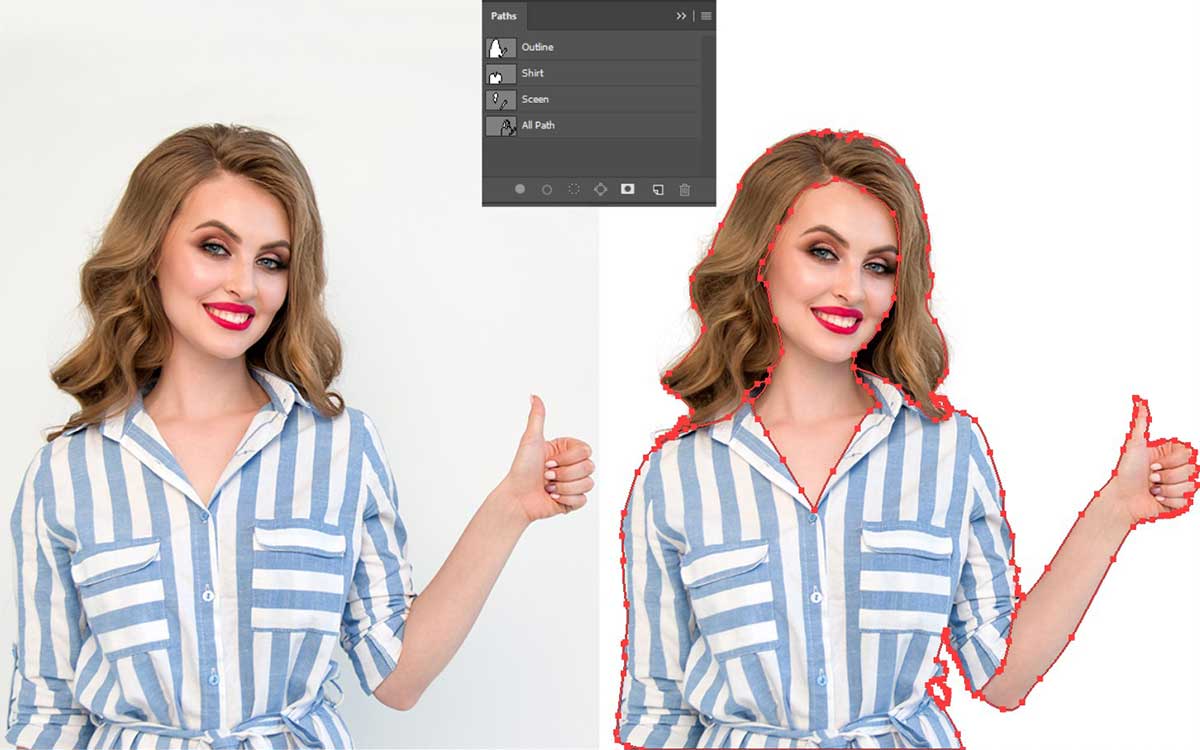 For images that include many complex shapes and a couple of objects to remove, we offer a standard clipping path service for them. Our editors are many experts to detect each curve and edge of your image and perfectly cut out the object from its background. You can blindly trust our services for sure. Our standard clipping path service starts at the cheapest rate of 1.5 USD that you can't find at such a cheap rate anywhere.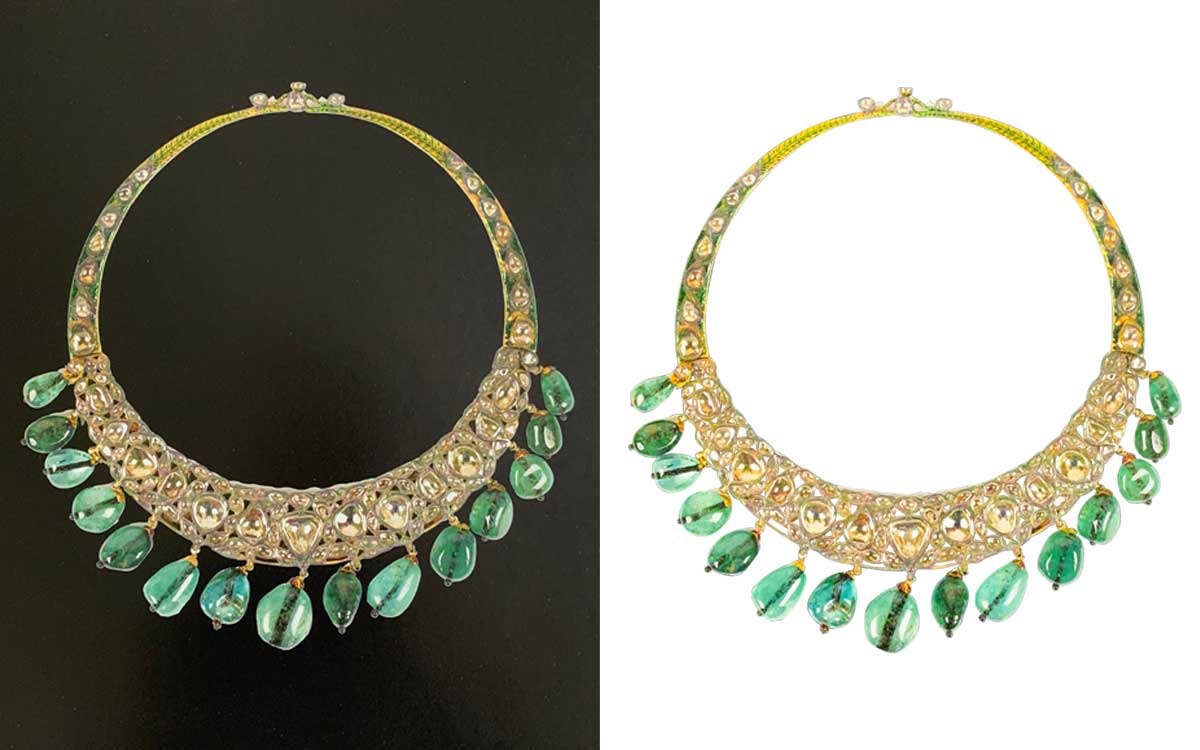 Some images come in a challenging way to keep them in the shape that they were before. Images that have many complex or compound shapes include more than 10 embedded transparency, closed paths, And numerous outlining paths that are considered in this service category. as it takes too much effort to make a perfect clipping path of those images, the premium clipping path service is quite higher in its price. Although the service starts at 5 USD the rate can be discussed for bulk orders.
Why Is The Clipping Path Important?
Clipping paths are important for many reasons. It is not only used to remove background from images but also is an essential step for many photo editing and retouching processes. For eCommerce product image optimization, the clipping path is a must-do process. although, the importance of clipping paths can't be ended by saying. But I am describing its importance for a particular industry below, check it out if you are including it in one of them,
Clipping Path For The Photographer
Clipping path service providers make the work easy for the photographer and keep them regularly on their work. The clipping path is a task of a photo editor and photographer who doesn't have enough to deal with. They are always busy shooting photos and creating their scene for the perfect photoshoot. Without editing, photos don't look as perfect as they would look to be. Clipping path is necessary for most of the photos and thus particular clipping path service USA providers are built to make their job easier. This is why every photographer should contact a clipping path service provider for their purpose.
Clipping Path For Online Business
This is the sector where the clipping path needs the most. Online product businesses can't go far away without a clipping path. you can give check the familiar online business platforms Amazon, and eBay. They have in their terms and condition that, if anyone wants to do business with them, they must have to use clear white background in their product image. as product image is the main theme of eCommerce business solutions, they need to create and show properly so that customers can interact with them.
Taking photographs with a mobile or camera isn't enough for product images. because normal photography includes unwanted background and a faded look into the image. Using the clipping path technique for eCommerce product images makes them shinier with white background. customers would also get every single detail of the product. That's why it is called that clipping path service is important for eCommerce business.
Clipping Path For Banner/Advertisement Design
When designing a banner or ad for business purposes, it may need to add images in a particular form into them. Think about banner design, logo design, images, and typography that must have to include in banner design. For logos and images, you must have to do a clipping path to get the actual form of it. When you go to add an image to a banner, you need to choose the image first from another image and then you have to cut out the object from the image that you would go to use in your banner. When cutting out the object, you must have to use the clipping path technique for sure. Similarly, the clipping path has great importance in advertisement design as a perfect advertisement comes from a perfect image solution. You can visit the clipping path service USA providers if you need a banner or advertisement design for your business because many of them provide both of them.
Clipping Path For The Garment Industry
The clipping path is so important for the garment industry. The main product item that the garment industry manufactures is fashion or clothing products. These types of products must use the clipping path technique to get the exact look and also for perfect views. The fashion industry is the most competitive business sector nowadays. many more service holders are trying every moment to get clients' attention with their products. Thus, clipping paths will be the perfect solution for them to decorate their fashion product innovatively. Also, fashion products need to be adjusted with their neck joint or ghost mannequin. To remove ghost mannequins from fashion product images like shirts, pants, t-shirts design, and jackets you should meet neck joint service. An expert photo editor who does the job of removing ghost mannequins from images knows that the clipping path is also necessary for neck joint service.
Clipping Path For Web Image Optimization
Images that are used on the website need perfect image optimization for first loading and interacting with viewers to them to increase the conversion rate. When it comes to the question of interacting viewers with images, here automatically include clipping paths necessary. As Google has the option of image search, website owners are now more attentive to using unique images to get higher search value. Especially for the eCommerce business, images must have to be optimized so that a person can find a particular product by searching with an image. That's why website owners are seeking clipping path service USA providers to make their images perfect for a google search option.
Clipping Path For Photo Editing
Photo editing is so common nowadays. we need to edit our photos to make them more attractive and eye-catching. According to the importance of photo editing, there have been many particular photo editing companies with expert photo editors. Photo editing is necessary for glamour photography, portrait photography, wedding photography, and almost every kind of photo. Clipping path is a necessary task for all types of the photo editing process. because many times we need to cut out the background of our images when we are in the editing process. If you have the skill to do it by yourself, that's great but if not, you must have to meet an expert who can do the job for you. Although, most of the clipping path service USA providers also give photo editing services. if you need both of them at the same time, you can let us know about that.
Clipping Path For Magazine/Catalog Design
Magazine and catalog design go to the print design sector, but the design process requires so many editing skills. In the process of catalog design, editors would get some model photographs with different fashion dresses to make them perfect for customers. What they do with this model photograph is, they just simply use a clipping path technique to isolate the object and then add that with a different background.
Similarly, with magazine design, some topics would need higher image sense, also for advertisement in the magazine, images must need to be well visualized. So, the clipping path must be applied to them to get the best outlook of those magazines and catalogs. That's why magazine and catalog owners need to meet clipping path service USA providers who can also do the editing process for them.
Clipping Path For Photo Retouching
Same thought for photo retouching, clipping path is a process that you can't avoid when retouching any of your photos. It is used to define every single edge of your photo and also create a vector path to apply any of the retouch options to them. You may be familiar with glowing jewelry products on the internet, those shining jewelry items are designed in a way that customers can easily interact with them at the first moment. Besides shadow making, color correction is another process that includes photo retouching. Both shadow making and photo retouching need to meet the service of the clipping path. There are so many clipping path services USA providers are available online who can do both retouch and clipping path for you. try to find one of them.
Clipping Path Achievements At A Glance
From the above discussion, you might understand the necessity of clipping path service. you can't do any photo editing task without it. with the clipping path technique, you will allow to,
Remove the background from your image.
Simply add a clear white or any transparent background to your image.
The clipping path is a necessary step for beauty, wedding, and jewelry photo retouching.
You can save silhouette selection with the image for later use.
The print design industry also uses a clipping path for the magazine, catalogs, brochures, and other printing design.
You can create multiple layers through multiple selections.
Photoshop drop shadow or color correction also requires clipping the path.
A clipping path is also used for masking image.
You can create particular components for animation.
So, the clipping path is important for so many reasons that are stated above clearly. If you think that you have images that need to remove background or simply need to retouch or any other photo editing service, then you must meet an expert who can easily hold the job for you. Also, you can acknowledge the clipping path technique with the Photoshop pen tool but that would be hard for you if you are a beginner in this issue. Now, the choice fully depends on you.