Best Neck Joint Service
The neck joint is one of the most required image editing services, especially in the garment sector. It is also known as image manipulation. Think you have a beautiful photo of which you would like to show different places or events but you can't mark it in the best possible way. The neck joint service is a service that can solve any neck problem.
With the help of adobe photoshop, you can easily take apart your image and remove any sections that make your image look unworthy.
What Is ghost mannequin service?
Ghost mannequin is a service that is used to remove the mannequin from the dress image to make it look like a 3D image. If you are an online retailer, then you must need the best image of your dresses or products to add good looking and perfect filling too for the customers.
Live models can be more costly for your business if you are a small retailer, on the other way, neck joint service is a smart one-time investment for your product photography. Whatever, it is an important term for the garments industry owners.
Neck Joint Service Category
There are various types of neck joint services are available in the graphic design industry. Here we have highlighted a few of these-
Boys neck joint
When your mannequin removes from a dress, blank area will be created at the neck of the dress. This would make your product images dull and unlovely. With the help of the ghost mannequin effect, you can join the back of the neck with the front part of the photos to make the full shape.
Remember, it is impossible to avoid the appearance of a mannequin when you are taking photographs of your products. It will cause to make invisible the inner parts of the products. Neck joint service is a non-destructive technique to avoid this type of problem.
Girl neck joint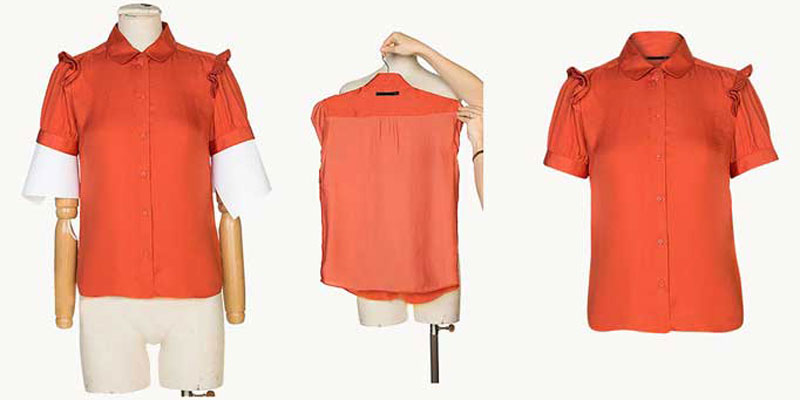 For girl's clothing, you must remove the mannequin to give them a real and natural look to attract potential customers to buy your product. There are so many girl's clothing sites is being created online that sell girl's cloth.
You must need a neck joint and ghost mannequin removal service. Many garment brands and retailers all over the world want to capture all of their clothes using this style to maintain reliability.
Sando neck joint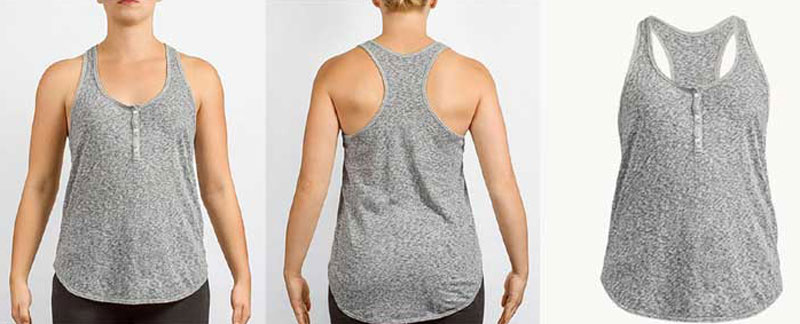 While taking your product images, there has an appearance on the mannequin. But after removing the mannequin sleeves lost their natural look.
So, this service is needed to remove the mannequin from the hollow part of the sleeves and provide a ghost effect. After removing the mannequin, the product image will create an illusion that the invisible mannequin still wearing the long sleeve t-shirt.
Ghost mannequin removes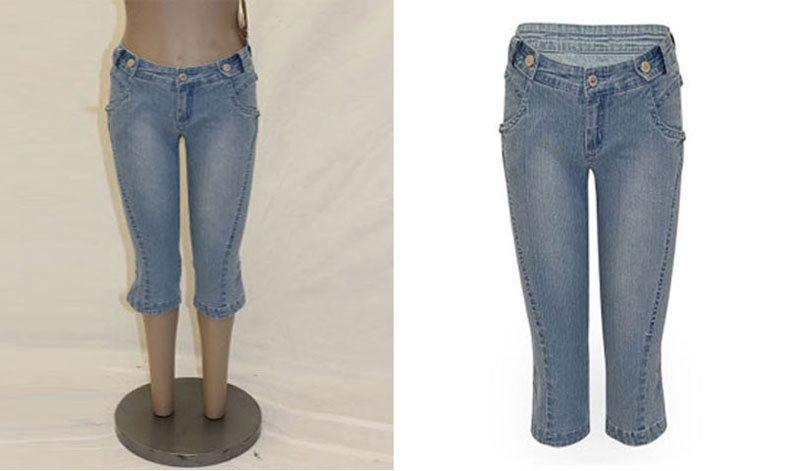 Ghost mannequin removes is an important term for garment industry owners, Magazine business owners, or professional photographers.
Have you ever been curious about how photos of those garments were taken? The photographer who takes the picture dresses a mannequin with the needed apparel and then takes the necessary pictures.
These images are then edited, in such a manner that makes the mannequin disappear, which is called ghost mannequin removal.
Why used a ghost mannequin?
A ghost mannequin should be used because it makes the dress image look like floating in midair and also like an invisible man or woman is wearing it.
That's why it is called the ghost mannequin service. Some advantages of using neck joint or ghost mannequin service are given below-
It gives 3D like effect to the dress image
It helps customers to properly check the dress image before buying it
It is the cheapest way to show your product images in the best position
The successful way to effectively shows your product's unique shape and fit
It benefits both customers and sellers
The most essential part to convey your product's full dimension
Where to buy a ghost mannequin?
You can find ghost mannequin service providers on many online websites, who can really do the best neck joint service for you. Also, you can do this by yourself, with the help of some photo editing software if you like.